Top-Rated Virginia Beach HVAC Services With Over 500+ 5-Star Reviews!
When your heating and air conditioning system needs repair or replacement, call Miller's Heating and Cooling at 757-623-6600 for service in Virginia Beach, VA.
You don't need to look far to find some of the best heating and cooling contractors in Virginia Beach. Miller's Heating and Cooling can install, replace, repair, or inspect your air conditioner or furnace, no matter what type you have. Let us improve your indoor air quality with our affordable, fast, and accessible HVAC services in Virginia Beach, VA!
Having effective heating and air conditioning is essential to staying warm in winter and cool in the summer. High temperatures in either direction can be uncomfortable and unbearable, and our team doesn't want homeowners to settle for these conditions. Put your trust in the business that has 40+ years of experience helping Virginia residents with all their HVAC needs.
Virginia Beach AC Repair When You Need It Most
The skilled team at Miller's Heating and Cooling can provide you with quick AC repair, and we've been helping Virginia Beach residents since 1978. Whether it is an AC emergency or a simple fix, we have the equipment and understanding of many makes, models, and common AC issues.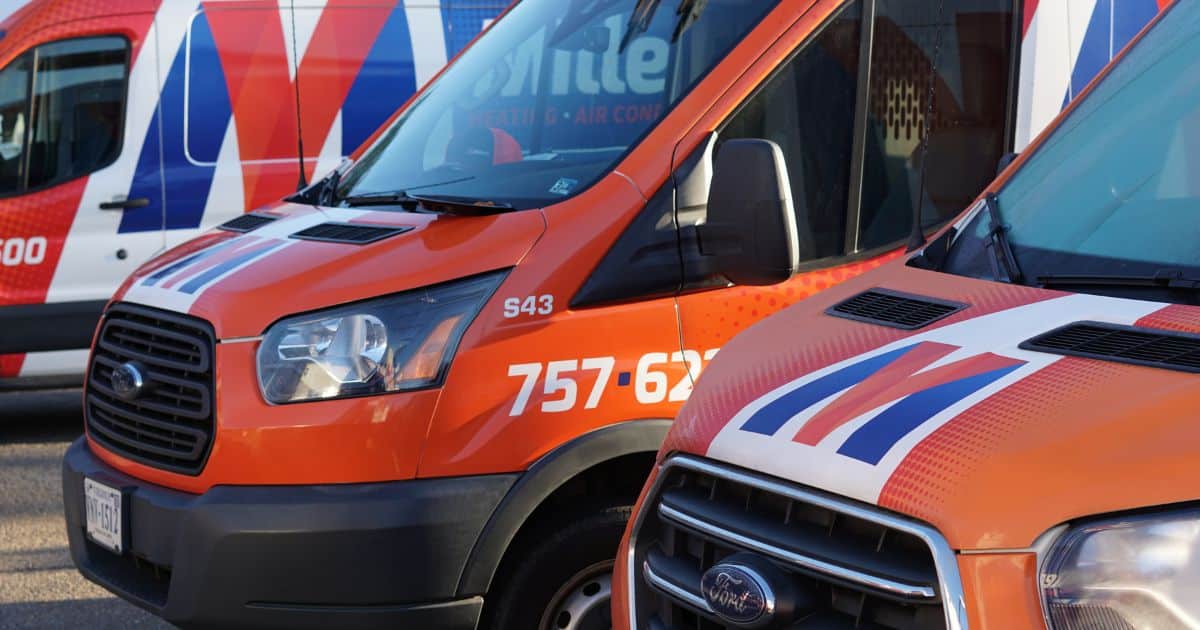 Call our AC repair technicians if you notice these issues:
AC unit blowing warm air instead of cold
Inconsistent temperatures throughout the home
Odd odors or sounds coming from the air conditioner
Constant on-and-off cycling or tripping
Water pooling or leaking
At Miller's Heating and Cooling, we are your go-to HVAC company when you need service, day or night and 24/7. In an emergency, we're here for you in Virginia Beach.
Stay Cool with AC Replacement in Virginia Beach
One of the most essential HVAC services in Virginia Beach, VA is AC replacement and installation. Our team is happy to explore all budget-friendly and energy-efficient options when you need a fast, effective, and affordable replacement.
Consider your current air conditioner, and contact us if you've experienced the following symptoms:
You're frequently scheduling repairs, only to have issues arise not too long after
Your unit has been operating for ten years or longer
You are surprised by the random temperatures throughout your home
Monthly energy bills are skyrocketing without reason
Your air conditioner requires R22 refrigerant (if so, please call us for fast assistance!)
Regular maintenance and tune-ups are the best way to extend your AC's lifespan. However, even with annual visits from our team, you still will need to replace your air conditioner at some point. With our cooling experts on your side, we'll make the process as easy and manageable as possible.
Call Us for Reliable Virginia Beach Furnace Repair
When your furnace breaks down, you require someone who is insured and licensed and who takes their job seriously. Call Miller's Heating and Air Conditioning for services from HVAC pros who can work with gas, electric, or oil furnaces and do the task perfectly the first time.
Look for the following indicators you might need furnace repair, and call us if any of these concerns apply to you:
You have cold areas in your home, even when your furnace is running.
Even if your house is warm, you can't seem to get it to the temperature you want.
Your furnace makes loud, clanging sounds that indicate a faulty or loose part.
Remember to always check and replace your air filters every one to three months. You might experience an ineffective furnace when dirt, dust, and debris block your ducts and vents. Also, you should be cautious of any kind of noise from your furnace because they could indicate leaks. Leaks can become very dangerous, so call us as soon as you notice them.
Upgrade Your Home with Furnace Replacement in Virginia Beach
While our team provides superb furnace repairs, we also can replace your furnace in Virginia Beach. We are available 24 hours a day and work with a large selection of leading furnace brands, so we can help you select a unit that's right for your home.
At Miller's Heating and Cooling, our licensed and insured technicians know everything that factors into choosing a furnace replacement. You must consider your preferred furnace type (gas, oil, electric), energy efficiency, the size of your property, and your price range.
When to Replace Your Furnace
There are several signs it's time to consider furnace replacement:
The repairs you constantly need are too expensive and aren't addressing your needs.
Your furnace is too small or too large for the space, as many homeowners do not know the correct size for their property.
You never know what temperature to expect in your home because heating is uneven.
Your furnace only runs for a short time before shutting off from overheating.
Utility bills are increasing monthly, but efficiency isn't improving.
Our furnace experts can recommend the perfect model and size for you. You shouldn't have to spend hundreds of dollars in repairs or feel uncomfortable in your home! Let our experts remove your old furnace and install a new, energy-efficient model.
If your furnace has a blue flame, it is working well and not a reason for concern. However, when you notice a yellow one, please call us immediately! Burning carbon monoxide causes yellow flames, and this invisible gas is poisonous and deadly.
Contact Miller's Heating and Cooling for Professional HVAC Services in Virginia Beach, VA
Miller's Heating and Cooling loves providing high-quality HVAC services in Virginia Beach, VA, and is proud to be part of the friendly community. People know us for our excellent customer service, convenient financing options, personable staff, and reliability in any emergency. Our skillful technicians can handle central air conditioning, ductless systems, and residential or commercial AC repair, installation, maintenance, and more.
We offer a wide variety of cooling, heating, electrical, and plumbing services with complete satisfaction. Do you have a question about our HVAC services in Virginia Beach or want to book an appointment? Give Miller's Heating and Cooling a call at 757-623-6600 for a fast response!