We Specialize in Water Heater Installation and Replacement
New AC Installation
Save when you purchase a new AC Installation.
Terms & conditions apply.
With the exception of perhaps polar bears, no one likes a cold shower. In fact, just the thought of icy water hitting our warm bodies gives us a terrible chill. We all know one thing for certain: Cold showers are no fun! But as with most appliances and home systems, you don't think about your hot water heater until something breaks down and leaves you out in the cold.
But did you know that a faulty water heater affects more than just your shower? It's true. When your water heater goes on the fritz, it severely interferes with your every day routine—from taking showers to doing laundry to washing dishes and more. So, it's never a good idea to take chances with your comfort.
Fortunately, Miller's is well versed in both water heater installation and water heater replacement in the Chesapeake area. Whether you need a new water heater installed or an old one replaced, our licensed technicians can handle the job—and handle it quickly.
We Do Water Heater Repair in Norfolk and Beyond, Too
Most homeowners don't fare too well without warm water in their homes in the Portsmouth and Norfolk areas. We don't stop to consider how these incredible systems wrap our homes in warmth by delivering hot water to showers, washing machines, faucets and other appliances. In fact, having warm water at the touch of a spigot is a luxury most of us take for granted—until something goes wrong. So, when you start to feel a chill during a shower, you might start to panic. We're here to tell you not to worry. From regular tanks to tankless systems, Miller's heating experts can restore hot water in your home in Chesapeake and nearby with our professional repair service—even in an emergency.
Here are some of the most common water heater problems we're often called to fix:
Odd smells
Discolored water
Cold showers
Leaks in the water heater tank
Insufficient supply of hot water
Loud noises
If you experience any of these issues, please give us a call. The common problems are our specialty and we can easily have your hot water up and running again in no time flat.
Make Comfort and Safety a Priority
Safety is key when it comes to your home comfort. This is why you should always contact a certified plumber immediately if you experience trouble with your water heater. Never take the chance that your problem will "fix itself" because, well, that just never happens.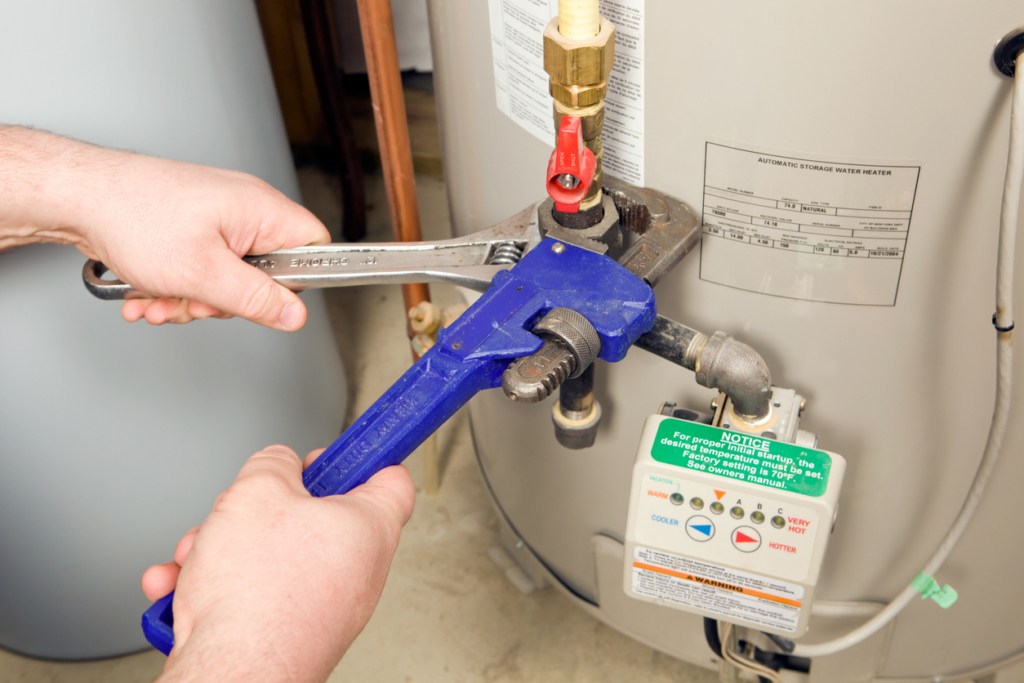 At Miller's our master plumbers are always committed to providing you with the best customer service possible. We offer top quality water heaters and can repair, install, and replace all makes and brands. We will always make your repair in Virginia Beach and the surrounding communities our top priority and reply to your concern as soon as possible.
Emergency Service for All of Your Needs in Portsmouth and Beyond
We wouldn't be your go-to team of HVAC and plumbing pros if we didn't rescue you in an emergency. We offer emergency service 24/7 if you ever experience an immediate need for water heater repair. We promise to always be there for you!