Our Heating Replacement Will Keep You Warm & Safe!
Virginia Beach residents can't spend every weekend sprawled on a blanket alongside the beach. As we know, there are some months that actually turn chilly in our little corner of the world. And just as we enjoy the warm glow of a sunny beach day in July—we also appreciate some cozy indoor warmth during winter. So, what's a homeowner to do when their trusted heating system starts to take a nosedive and the chills set in? Easy. Call on the heating experts at Miller's for a top-notch heating installation and replacement in your Virginia Beach home.
Is it Time to Replace Your Heating System?
If you're not feeling the snuggly warmth you should from your heating system, the experts at Miller's can bring cozy back into your home with professional heating installation and replacements. But how can you be certain the time is right for replacement? There are quite a few telltale indicators. Let us help.
Below are six top signs that a heating replacement is needed in your home:
You notice low heat levels.
You have hot and cold spots in house.
Your system is short cycling or constantly running.
Your energy bills have skyrocketed.
You are constantly calling for repairs.
Your system is over 10 years old.
If you've checked two or three of the above boxes, it's safe to say you should consider a new system—and soon.
The Benefits of a Spanking New Heater
In the last 40 years of providing heating service to residents in the Virginia Beach area, we've seen the difference—first hand—that a heating installation and replacement can make for homeowners. The happy smiles and warm handshakes we receive say it all.
We understand that satisfied feeling of initial warmth once your heating units starts working like it truly should. When you need a new heat pump service or a flawless heating installation in Virginia Beach, give our pros a call. We guarantee that one of our heating replacement will leave you 100 percent satisfied—and 100 percent warmer!
We proudly install and replace all kinds of heating systems, including:
Furnaces
Boilers
Oil tanks
Heat Pumps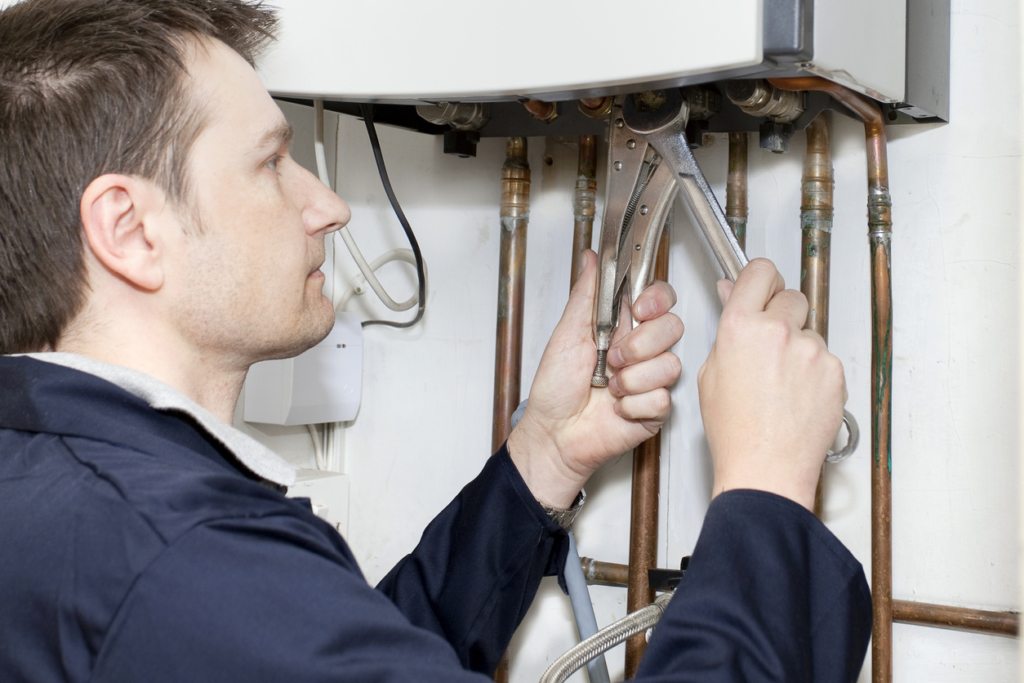 Don't Forget to Plan Ahead!
Once your happy home is snug and cozy again after a professional replacement, don't forget it's important to protect that investment. Miller's offers top-notch service plans that will keep your heating—and cooling—systems running at top efficiency 365 days a year. From heating and cooling to plumbing and even oil and furnace plans—we've got you covered. Learn more here.
Free Estimates On Heating System Upgrades in the Virginia Beach Area
If you still have questions about our heating services like heating repair or maintenance or even boiler installation in Virginia Beach, don't hesitate to reach out to our team of experts. We even offer free estimates—so you can budget now and plan ahead when the time comes.