For over 40 years, Miller's has remained a powerful presence in the Hampton Roads community. From our initial start as a simple oil company to our growth as one of the area's leading heating, cooling, IAQ and plumbing businesses, we've thrived because our customers trust our knowledge, honesty, reliability and professionalism.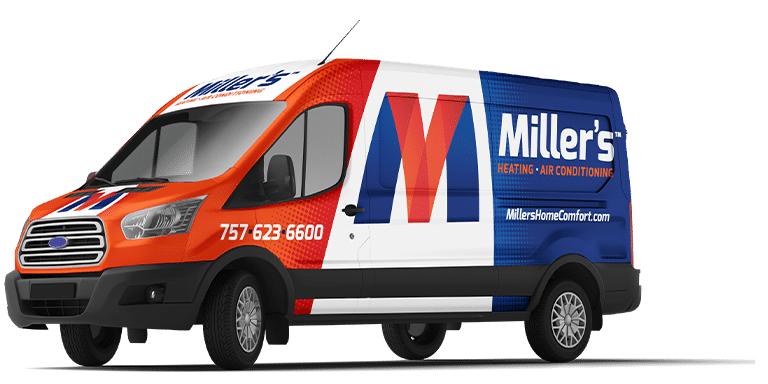 We proudly repair, install, replace and maintain HVAC systems, heat pumps, ductless AC, indoor air quality systems, water heaters, plumbing, sump pumps, generators, electrical panels and more!
When you call Miller's for service, we guarantee you'll be treated fairly and provided with only the very best service and products for your home.
We service a wide range of cities in the Hampton Roads area. From the Southside to the Peninsula, our coverage is bound to include your hometown.
Our team is always searching for skilled technicians in all of our service fields. Check out our employment section for more information.