Plus, Emergency AC Repair When You Need It Most
Life is unpredictable. We never know what awaits us day to day—especially as a homeowner. But we do know it takes a lot of working parts to keep a home running smoothly 24/7. Consider your HVAC, for instance. When one little problem bubbles up, it can affect the way the entire system functions. This means there's no time to waste if you notice things like odd noises, funny smells or inconsistent airflow. All three of these are signs of larger problems. So your best bet when you notice something is wrong is to call us for AC repair services in your home in Norfolk or the surrounding communities.
Additional signs you may need AC repair services in your home in Chesapeake or nearby include:
Your energy bills are higher than normal.
Your system is frequently cycling.
Warm air is circulating.
You just aren't comfortable.
Should I Repair or Replace My Air Conditioning?
Sometimes, homeowners question whether they should call our team to replace their air conditioning systems or repair them. As homeowners ourselves, we do what we can to help our customers save money. Sometimes, repairs are all your system really needs. It's true! Years of experience have shown us that sometimes a simple part change or thermostat adjustment is all that's needed to reset your system. (Which means you can take a breath and not worry about investing in an entirely new system.)
However, like most things in life, there will be a time and place when your system needs to be replaced. But how do you know? Let us help. If your unit checks more than two of the following boxes, it's safe to say a replacement is in your near future:
Your system is close to 15 years old.
You've been calling for multiple repairs.
You can't regulate the temperature throughout your home.
You're simply not comfortable.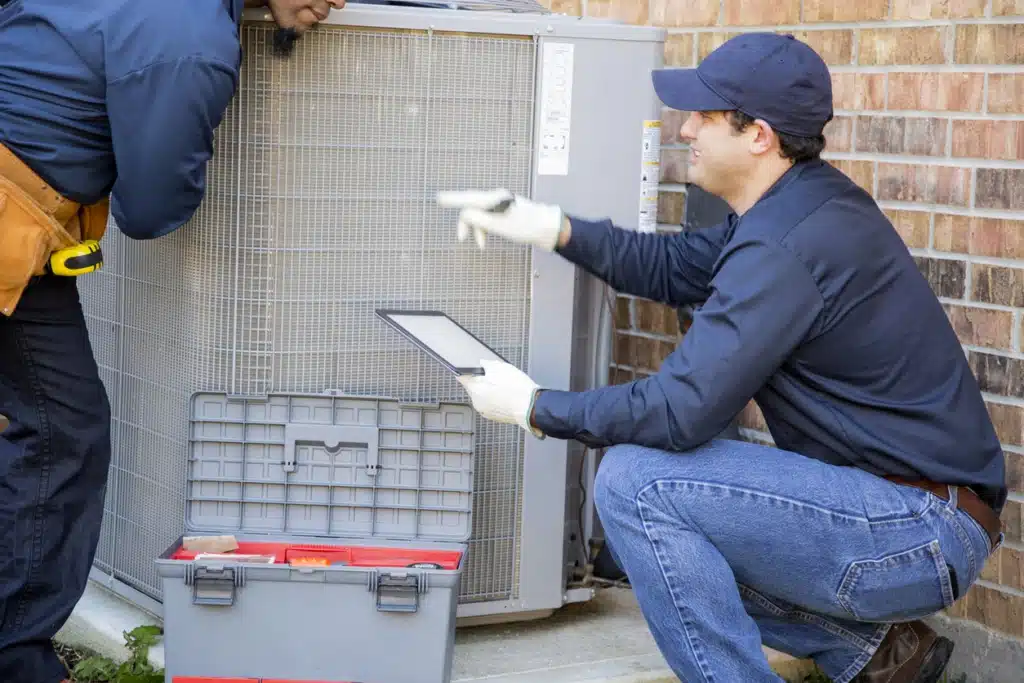 Why You Need a Professional for AC Repair Service
Your central air conditioning system is a good investment, but it is not an inexpensive one. So, when something needs a quick fix, we highly recommend you call a professional to take a look at it, rather than trying to fix it yourself. After all, our team is trained to do this type of air conditioning repair on a daily basis. From ductless AC in Virginia Beach to central air maintenance in Portsmouth or Chesapeake, our experts will have your system humming flawlessly again in no time. Some other reasons to hire a professional include:
A professional can do a diagnostic check and fix the problem the first time.
You will have long-term peace of mind it is done correctly.
You will benefit from professional advice on how to avoid the problem again.
Call Us in an Emergency, Too!
If your Portsmouth or Norfolk home requires immediate assistance in the dead of night, don't fret. We will be there in an emergency, too. After all, everyone knows that when central air conditioning emergencies pop up, they typically happen at the worst times! The team at Miller's will be there when you need us most.